In today's pursuit of sustainability and environmental protection, modern solar garden lights are ideal for outdoor lighting, not only adding a welcoming glow to our yards, but also contributing to the environment. This article will delve into the excellent benefits of modern solar garden lights, revealing to you why this is becoming an increasingly popular lighting solution.
What are the advantages of modern solar garden lights?
Solar garden lights use solar panels to convert sunlight into electricity. This use of renewable energy reduces reliance on traditional electricity and lowers energy consumption, making it an environmentally friendly lighting option. Once installed, solar garden lights have virtually zero operating costs.
They do not require an external power source and effectively reduce energy expenses and save on electricity bills through autonomous charging and energy efficient LED technology. Installing solar garden lights is usually very simple and does not require complicated cable routing. They usually have an independent power supply and simply need to be plugged into the soil or an appropriate place. This also makes them easy to move and rearrange.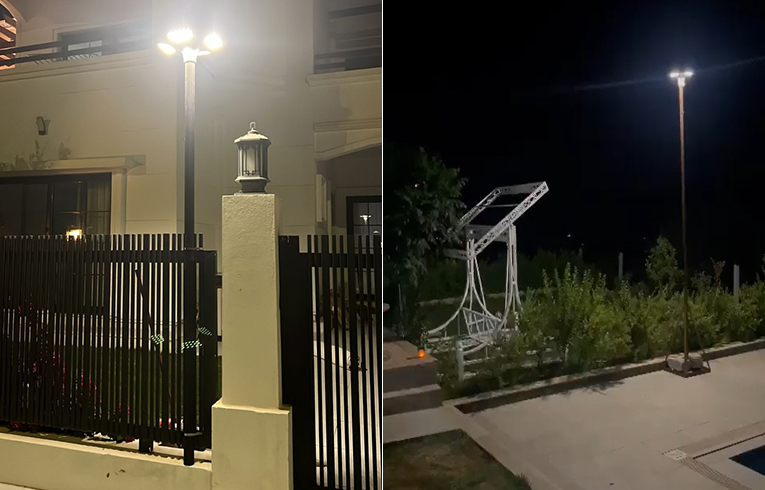 The development trend of modern solar garden lights
Intelligent and dimmable:
Solar garden lights will adopt more intelligent sensing technology, sensing ambient light and human activity through sensors to achieve smarter and more autonomous lighting control.
Some of the solar garden lights will provide more flexible dimmable function, users can adjust the brightness according to the demand, to achieve a more personalised lighting experience.
Efficient Energy Conversion:
With the advancement of solar cell technology, solar garden lights will adopt more efficient solar cells to improve energy conversion efficiency, making it more efficient in charging and lighting process.
Multi-scenario application:
Solar garden lights will be more widely used in different scenarios, including urban greening, landscape street lights, community courtyards, resorts, etc., to meet the lighting needs of different environments.
Exquisite design and diversified modelling:
Solar garden lights will pay more and more attention to the appearance design, presenting a more exquisite and artistic appearance, so that they can become decorations in the courtyard during the day.
Provide more diversified modelling and lampshade design to meet the aesthetic needs of different users, so that the lighting products are more integrated into various types of courtyard environment.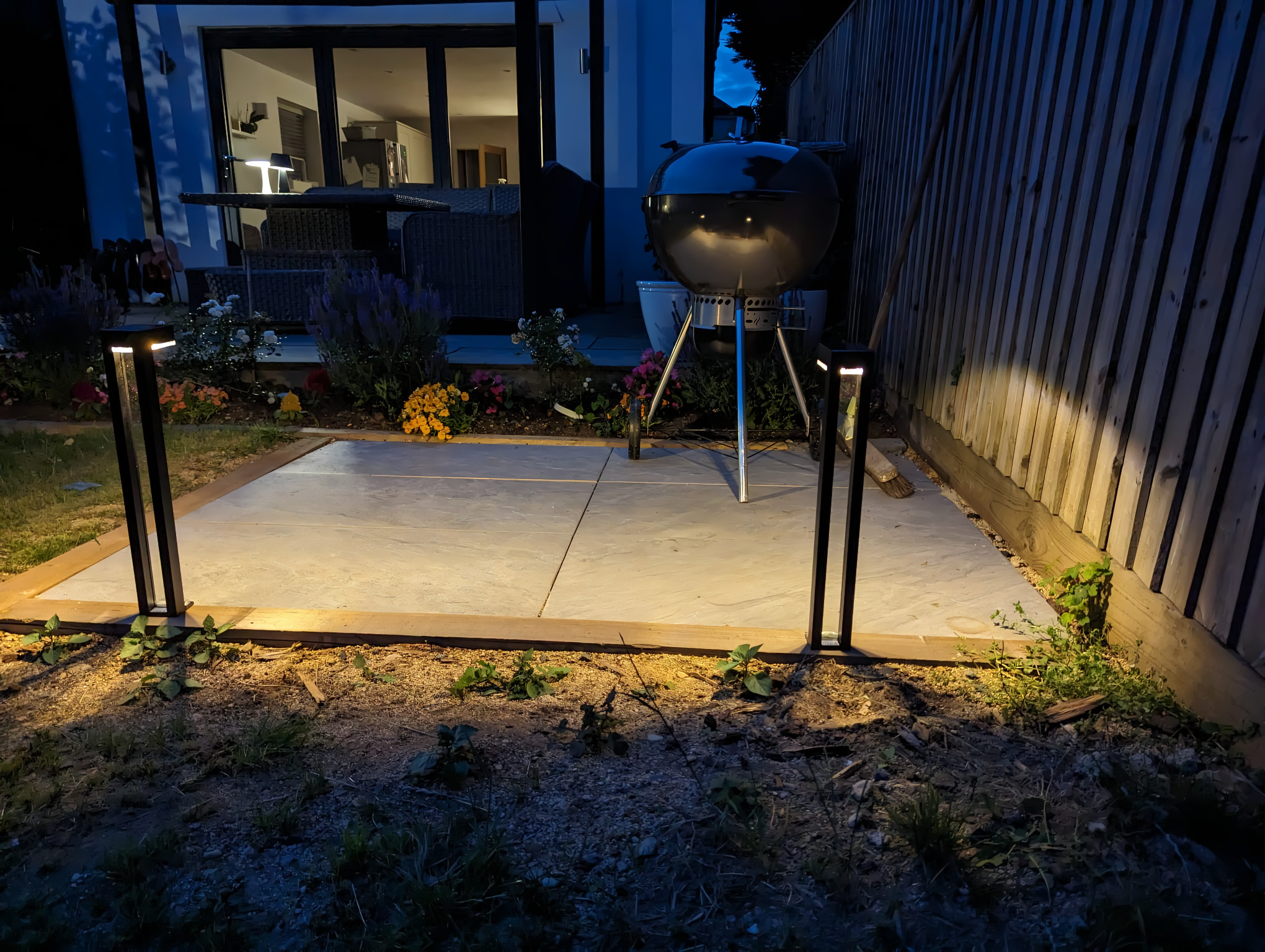 Several problems and solutions of modern solar garden lights
Selection and optimisation of light sensors:
Q:Photoresistors are commonly used as light control switches in solar garden lights, but the solar cell itself can also act as a light sensor.
A:Use the solar cell itself as a light sensor, design an intelligent control system, judge the light intensity by measuring the solar cell voltage, and achieve a more accurate light control function. Adding a transistor amplifier can enhance the signal and improve the stability of the system.
Choice of solar cell encapsulation form:
Q:The encapsulation form of solar cell has laminated and glued type, for small power solar lawn lamps with different life requirements.
A:For small power, life requirements of the solar lawn lamp, can be used in the form of adhesive encapsulation. For products with life expectancy requirements, it is recommended to choose laminated encapsulation to ensure that the working life of the solar cells exceeds 25 years.
Dimming technology applications:
Q:Flashing dimming is a method to save energy, but needs to be adapted to the requirements of modern solar garden lights.
A:Dimming technology is applied to control the average output current of the battery by changing the flashing duty cycle of the LEDs to extend the operating time of the system. This method not only improves the irradiation effect, but also reduces the system cost by decreasing the power requirement and achieves the goal of energy saving.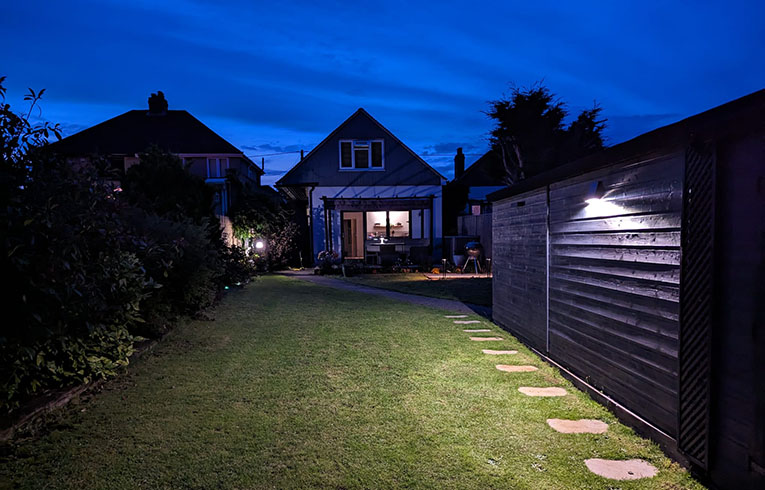 In Conclusion
Modern solar garden lights offer a delightful and sustainable solution for outdoor lighting with their eco-friendly, energy-saving and easy-to-use features. By maximising the use of solar energy resources, solar garden lights not only make the garden bright at night, but also contribute to our environmental protection in a small but substantial way. In this era of innovation and environmental protection, choosing modern solar garden lights is not only a sign of respect for the environment, but also a sign of care for the future. Light up the solar garden light, start from choosing SRESKY.