Recently, the Shenzhen Small and Medium Enterprises Service Bureau announced the list of "Specialized, Specialized and New" enterprises in 2022, which were evaluated in four aspects, including specialization, refinement, characteristics and innovation ability.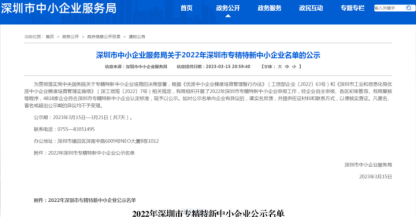 The selection of Shenzhen specialized and innovative enterprises is guided by the "Regulations on the Classification of Small and Medium-sized Enterprises," jointly issued by the Ministry of Industry and Information Technology, the National Bureau of Statistics, the National Development and Reform Commission, and the Ministry of Finance.
The priority is given to selecting small and medium-sized enterprises with specialization, refinement, characteristics, and outstanding innovation capabilities. These enterprises should be in line with the "Four Basics" development catalog of the industry, strategic key industries of the Manufacturing Power Strategy, strategic emerging industries, and pillar industries of high-quality development of manufacturing.
They should have high development potential and cultivation value, be in a high-growth stage, have significant industry advantages, such as focusing on segmented markets, mastering key core technologies, strong innovation capabilities, high market share, and excellent quality and efficiency, and be advanced and exemplary enterprises in the industry.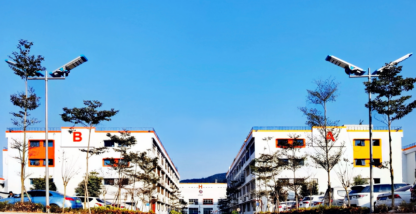 SHENZHEN SRESKY CO., LTD. was founded in 2004, focusing on the development and manufacture of high-tech solar intelligent lighting and hardware, new energy solar intelligent products international brand. It has been insisting on independent research and design, and has been certified as a national high-tech enterprise for ten consecutive years, with a number of certifications and patented technologies, with a number of invention patents and software copyrights.
Continuously breakthrough innovation, to create more in line with the modern life of energy efficient solar intelligent products, to provide the world with a comprehensive solar intelligent lighting solutions, unique design of solar intelligent street lights, garden lights, garden lights, cameras and other products sales network has covered more than 100 countries and regions around the world.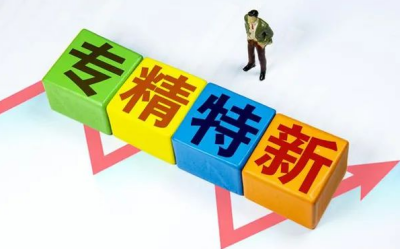 The words ""Specialized, Specialized and New"" are the criteria for judging whether an SME is a quality SME, and also the growth path for SMEs to achieve quality development.
"Specialisation" means specialisation. Enterprises are specialised in industries, products and markets, and are required to rank among the top three in the province in terms of their share of niche industries.
"Fine" refinement. Enterprise management is fine and efficient, and the internal management of the enterprise implements long-term development strategies, focuses on the cultivation of corporate social responsibility and obtains relevant management system certification.
"Special" characterisation. Market positioning, functional positioning differentiation, enterprises master unique technology, formulas, its products are difficult to be imitated by peers, with the uniqueness, uniqueness, exclusive production characteristics, a strong influence and brand awareness.
"New" novelty. The novelty of operation mode and technology, the enterprise has a high proportion of investment in R&D, has the ability of continuous innovation and has achieved relatively obvious results, the enterprise has a number of valid invention patents or more than five utility model patents, design patents, software copyrights, etc., with high technological content or added value, significant economic and social benefits, and has good development potential.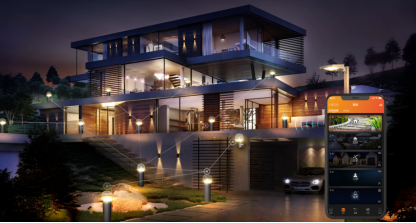 This award is a full recognition of the comprehensive strength of SHENZHEN SRESKY CO., LTD. in terms of its long-term commitment to technology, continuous investment in scientific research, strong technical level and standardized management system, as well as a great incentive for the company's innovative R&D, brand development and refined operation.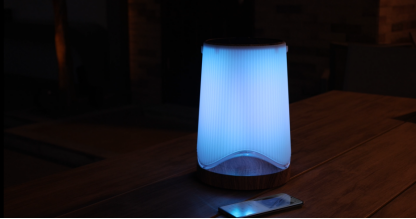 After 19 years of development and precipitation, SHENZHEN SRESKY CO., LTD. actively promotes the transformation and upgrading from "traditional lighting" to "intelligent lighting", promotes green manufacturing, low-carbon development, technological innovation, and makes new breakthroughs in the core competitiveness of products. In the future, Sunrise East will insist on the unremitting exploration of independent innovation, the ultimate pursuit of product quality, and the high standard of development of "specialization, specialization and innovation" to help the industry's high-quality development and innovation upgrade!