Thailand solar street light

With the development of the Thai economy, the Thai electricity gap has continued to increase. Where feasible, it can also alleviate the insufficient power consumption of large power grids. Therefore, Thailand has introduced many measures to encourage the construction of small or ultra-small power stations. And subsidize renewable energy power generation to achieve the goal of autarky.
In 2015, the Ministry of Energy of Thailand revised the Power Development Plan, which to provide a development plan (PDP 2015) for Thailand's energy in the next 20 years. PDP2015 proposed that Thailand should substantially increase the proportion of natural gas and renewable energy in the country's energy structure. By 2037, the scale of non-fossil energy power generation will increase to 35%, and renewable energy power generation will rise from 10% to 30%.
Lighting is essential in human life. The use of solar power for lighting can save resources and electricity bills, and solar lamps have a longer service life. Recommend several useful Thailand solar street lights and garden wall lamps for you :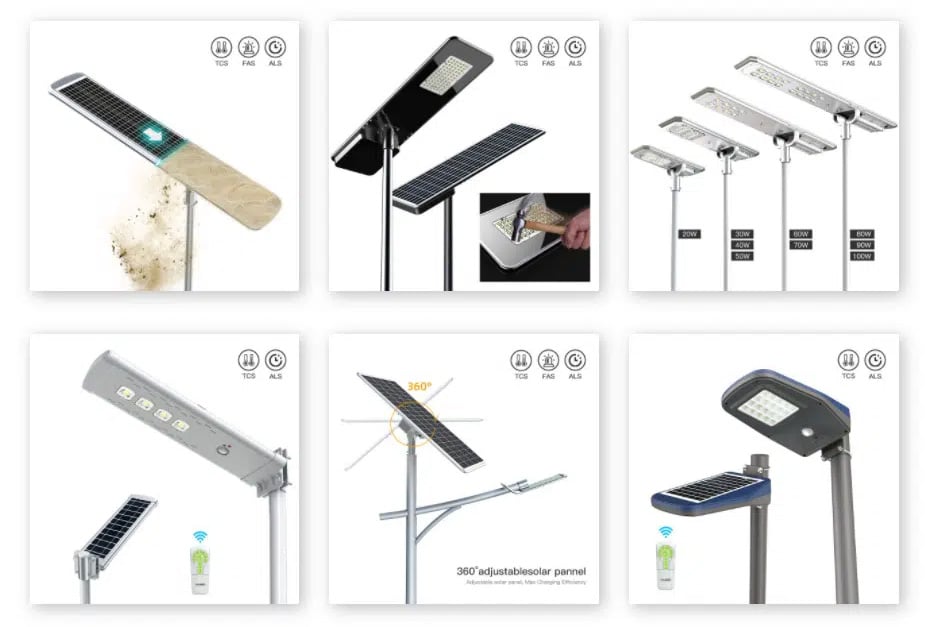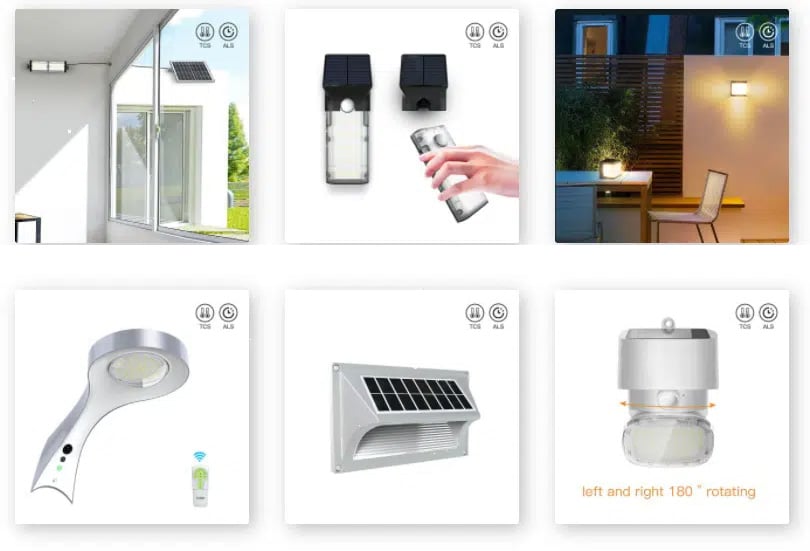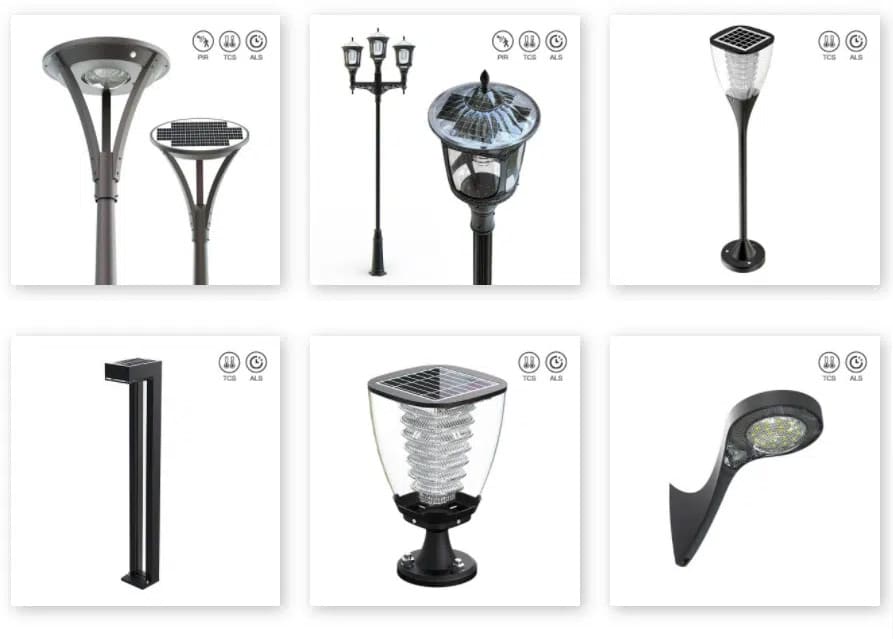 Application advantages of solar lights in Thailand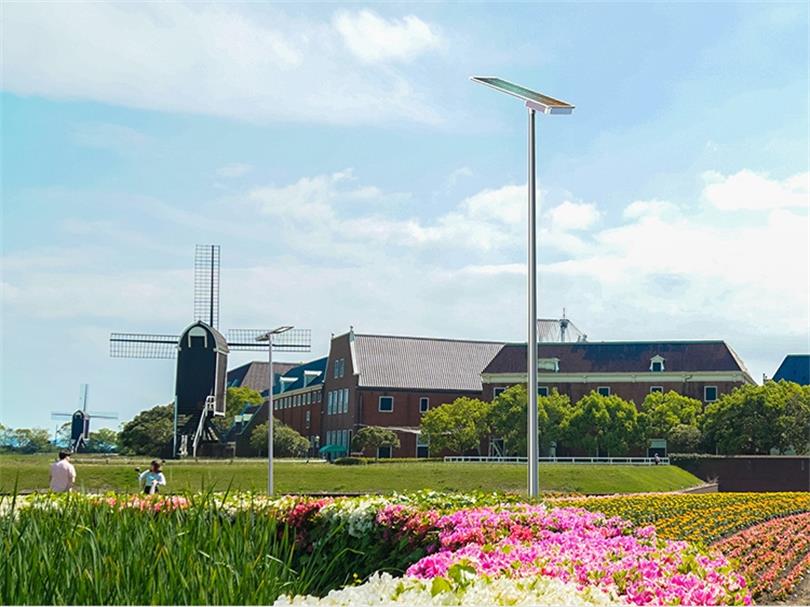 Thailand is one of the countries with the most abundant solar and wind energy resources in Southeast Asia. In terms of solar energy resources, Thailand has good sunshine conditions. According to estimates, the theoretical installed capacity of Pv power in Thailand can reach more than 22.8 million kilowatts.
The growth momentum of LED lighting in Thailand mainly comes from government investment and policy promotion. The Thai government has promulgated an energy efficiency development plan since 2012, and the goal is to reduce energy consumption by 20% by 2030.
The scope of use of solar outdoor lighting is very vast. For example, Bangkok is the national political, economic, and cultural centre and a metropolis where modernity and tradition blend. Urban lighting is the process of human civilization and a very significant part of the city. Chiang Mai is a famous tourist city. To build an eco-tourism resort, solar landscape lights and street lamps are essential. Concentrating LED solar lamps will not cause pollution to the dark sky, making the night more beautiful.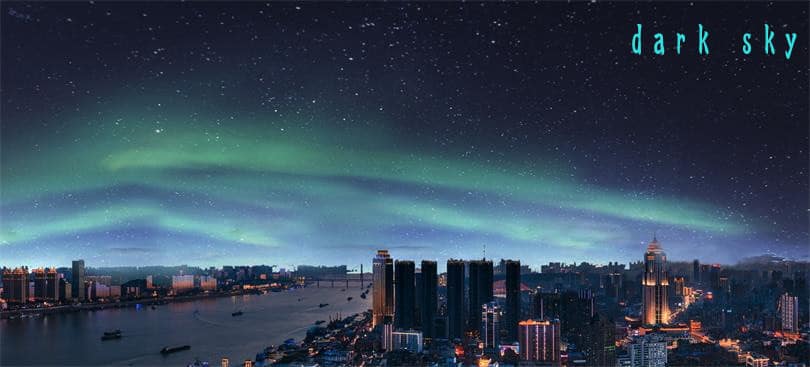 Solar lamps store the electric energy converted from solar panels in lithium batteries to achieve lighting from dusk to dawn. Solar lamps can be installed in many areas, such as urban roads, schools, squares, parking lots, stadiums, rural roads, mines, etc.
When buying solar lamps, not only choose it with high quality and reasonable prices but also choose the ones that are suitable for the natural conditions of the place. Solar landscape lights can enrich the night landscape level and highlight the primary landscape at night. For areas without electricity or lack of electricity, solar lights are the best choice. The climate in Thailand is a tropical monsoon climate. There are three seasons in the year: hot, rain and dry.
The annual average temperature is 24~30℃. The temperature is the highest from March to May, reaching 40-42°C. The rainy season is affected by the southwest monsoon from July to September. Therefore, according to the weather conditions in Thailand, you can choose solar lamps with high-temperature resistance, waterproof and corrosion resistance.
Sresky's solar lamps have a waterproof rating of IP65 and are corrosion resistant. Besides Sresky's products have three core technologies, namely ALS technology, TCS technology, FAS technology.

Sresky solar power led street lights Manufacturer