Street solar lights are an essential component of modern urban infrastructure, providing sustainable and eco-friendly lighting solutions to public areas. These systems harness renewable energy sources, reducing electricity consumption and carbon emissions. To ensure these lights operate at peak efficiency and longevity, regular checks and maintenance are imperative. In this article, we'll guide you through the steps necessary to inspect and maintain your street solar lights system.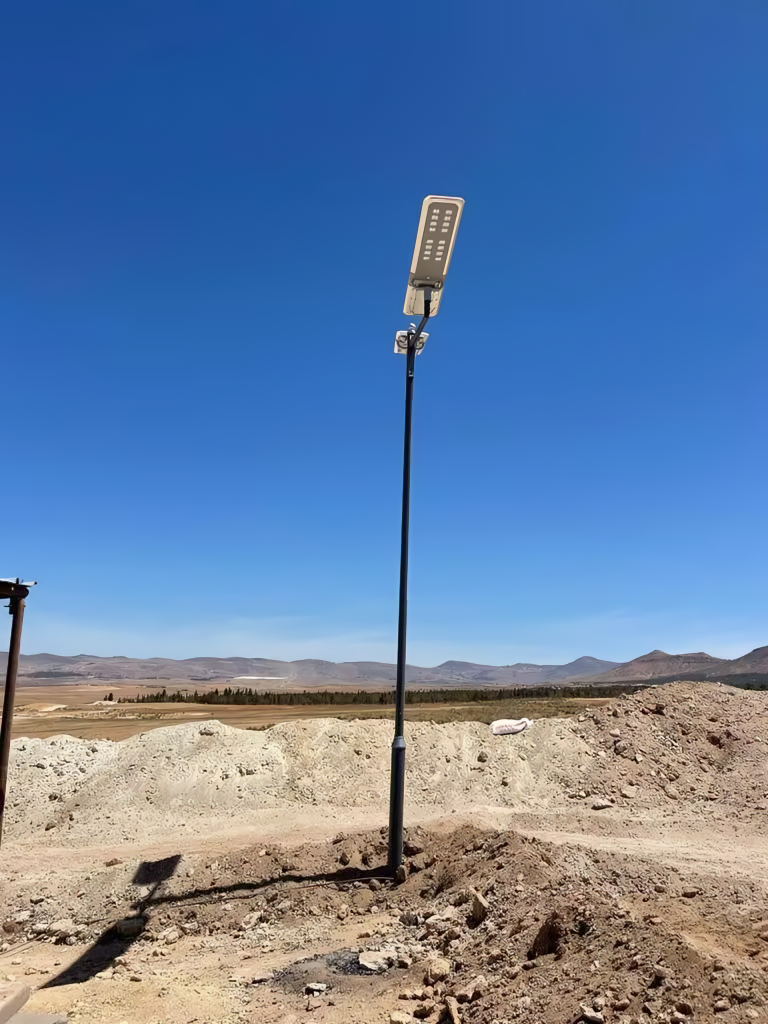 Step 1: Check the solar panel
Clean solar panels regularly to optimize energy conversion:
Remove debris and dirt from the panels, ensuring they receive maximum sunlight exposure.
Use a soft brush or a damp cloth for cleaning.
Step 2: Check the battery
Verify that the solar panels are properly aligned and receive direct sunlight during the day.
Check for any shading or obstructions that may affect panel performance.
Inspect wiring connections between the panels and the charge controller.
Step 3: Check the lighting fixture
Test each fixture to ensure they automatically switch on and off at the appropriate times (dusk to dawn).
Verify light intensity and color temperature match desired settings.
Replace any faulty bulbs or damaged fixtures.
Step 4: Check the pole
Ensure the streetlight pole is stable and free from damage or corrosion.
Verify that the lights are securely anchored to the pole.
Step 5: Check the wiring
Look for signs of wear, damage, or exposed wires.
Tighten loose connections and replace damaged wires as necessary.
Step 6: Check the light intensity
Finally, it's important to check the light intensity of the fixture regularly. Use a light meter to measure the amount of light emitted by the fixture. If the light output is lower than expected, it may be an indication of a problem with the solar panel, battery, or lighting fixture.
This is another road lighting case of sresky company in Mauritius, using the Thermos sweeping series of solar street lights, model SSL-74.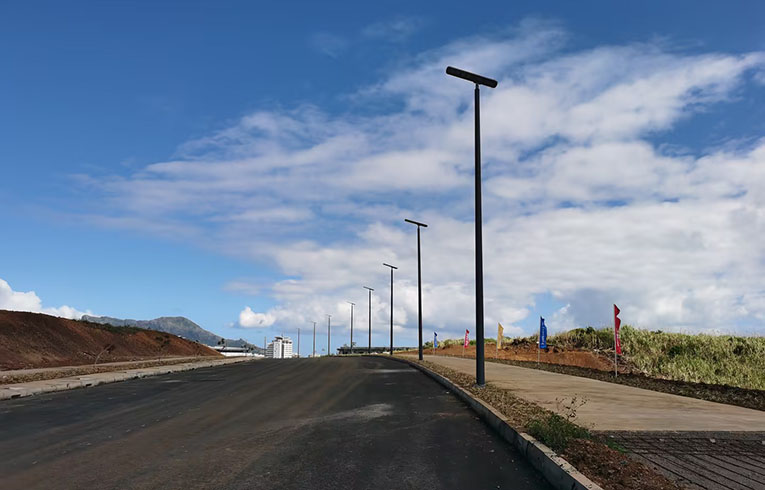 Solutions
Among the many solar street light brands, srekey's Thermos Ash Sweeper series of solar street lights stood out with its unique features and efficient performance. In the end, the local government chose the SSL-74 solar street light, which has a high brightness of 9,500 lumens to meet the demand for nighttime road lighting.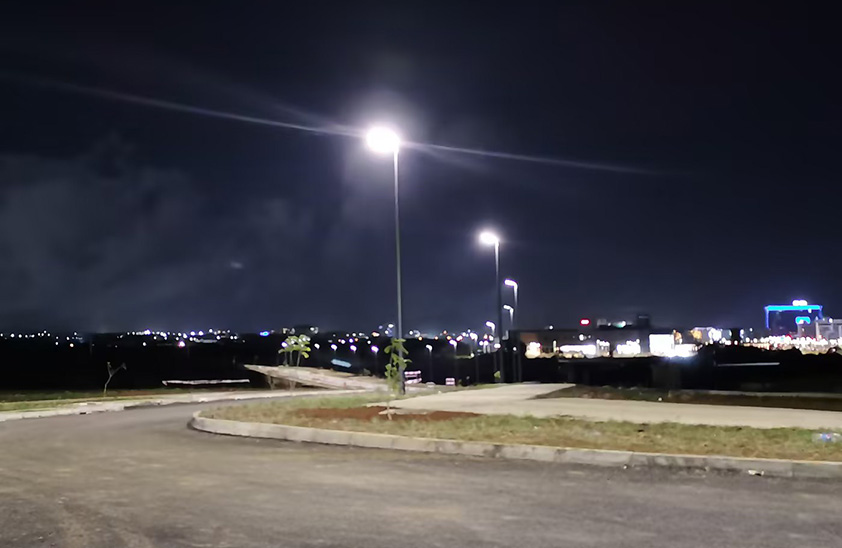 Features of SSL-74 :
1, SSL-74 comes with an auto-cleaning function, which can automatically clean the solar panel 6 times a day with the built-in brush to ensure efficient power supply of the solar panel. This feature is especially important for a dusty island like Mauritius.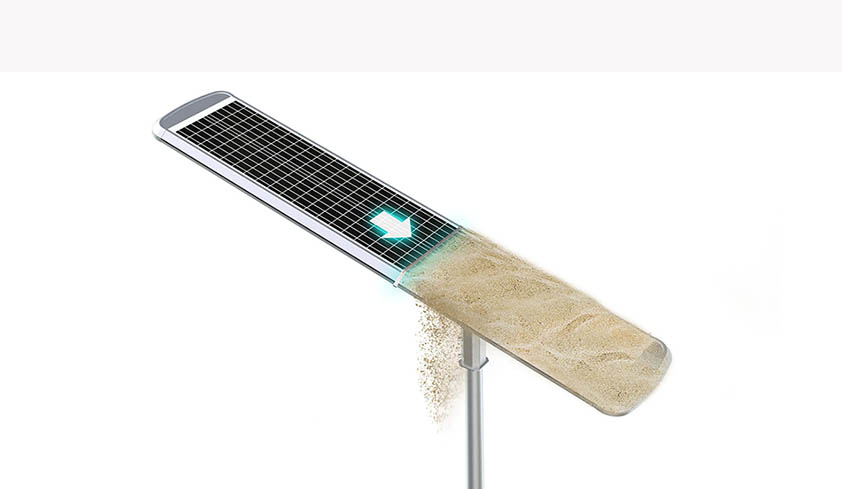 2, SSL-74 solar street light's LED module, controller and battery pack can be replaced independently, which greatly reduces the maintenance cost. In addition, it also has the function of automatic fault alarm. 4 LED indicators with FAS technology automatically alarm different fixture faults, so that if a fault occurs, it can be detected and dealt with in time.
3, SSL-74 provides three-step midnight mode with PIR function to meet the lighting brightness requirements, while saving power as much as possible.
4, The lamps and lanterns are made of high-quality materials, with good waterproof and anti-corrosion, can be well adapted to the outdoor environment with changing climate and complex environment.
5, Can be customised according to different needs for a variety of functions. For example, it can be extended into solar street light integrated with utility power; it can be extended into intelligent street light with Bluetooth chip, which can be managed by mobile phones and computers and so on.
During the implementation process, the local government and srekey worked closely together to develop an installation plan for the solar street light according to the local conditions. According to the sunlight intensity and road width of each road section, the appropriate installation position and angle of the lamps were selected.
In Conclusion
One of the most prominent benefits of solar lighting is the patented low cost and maintenance benefits.
The SRESKY SSL-74 series streetlights offer a new patented technology, Automatic Dust Sweeping Technology – which quickly helps users sweep bird droppings and dust from the solar panels!
This patented technology provides maximum ease of maintenance for street lights, reducing the cost of road maintenance systems and the skill level required of road maintenance personnel.